Composition Workshop
Concert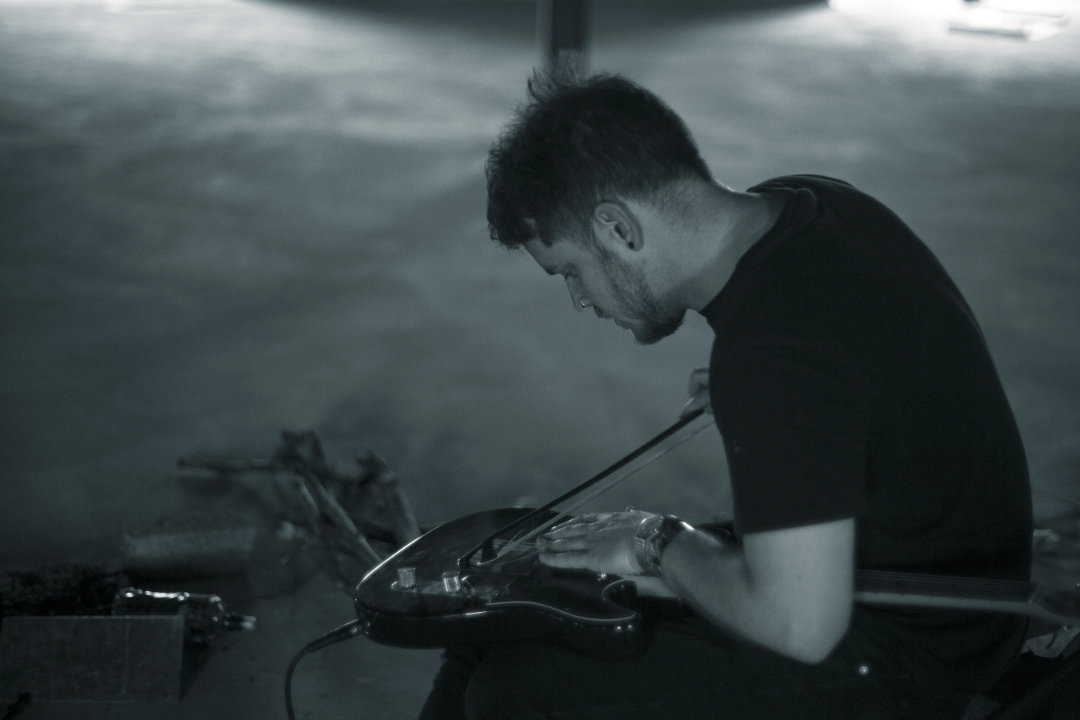 Seán O'Dálaigh (photo, Padraig Daly)
PERFORMERS:
Richard Craig, and Composition Workshop Participants
PROGRAMME:
Seán O'Dálaigh, Music Current Commission (flute, electronics)
More composers and participants from the collaborative Composition Workshop to be announced in April 2020.
Date: tbc
Venue: Project Arts Centre
Duration: 1 hour
Seán O'Dálaigh, recipient of Music Current 2019 Commission, returns to Music Current Festival for the premiere of his new work with Richard Craig. Seán's music is deeply rooted in locality, installation practice, engagement with the performance space and special context of the concert as event. In this new work he draws together elements of dance, multi-media and collaborative practice to unveil a deeply resonant transcendent work.
The programme also includes new works developed in collaboration within the festival by selected composers and musicians participating in the Collaborative Composition Workshops with flautist Richard Craig.
"[Seán O'Dálaigh's 'three islands'] produced a more engaging overall sound, while the overall flow of the piece had the sense of a continuum about it that was impressive." (Adrian Smith, Journal of Music)
Seán O'Dálaigh is a composer/performer from and based in Kerry, Ireland. His music is concerned with things like space, silence and the physicality of sound production. He has recently been engaged with a personal investigation of his practices relationship to place, heritage and the Irish language.
His practice includes writing for ensembles and musicians, composing for/collaborating with and performing in contemporary theatre and dance works and performative installations incorporating improvisation, electronic music and audience participation.
He has worked/work-shopped with, among others, RETRO DISCO, Switzerland, The Zafraan Ensemble (Berlin), Ensemble Meitar (Israel), DissonArt Ensemble (Greece), the Asko|Schönberg ensemble (Amsterdam), Musicatreize (Marseilles), the Kirkos Ensemble (Dublin), the Niuew Ensemble (Amsterdam), the Kelvin-Helmholtz ensemble, (The Hague/Amsterdam), Amit Dolberg, piano and Yoonhee Lee, violin. His works have been performed in Ireland, The Netherlands, Belgium, Israel and Switzerland. As an improviser he has performed in Cafe OTO (London), the Dublin Dance Festival (2018) and at KFest Arts Festival (Kerry, 2018).
In January 2018 he founded the arts collective, Éisteacht, for the production and dissemination of new work centred in rural Ireland related to practices of Listening. Their first production, '(de)nature' was programmed at the KFest Arts Festival in Killorglin, Kerry, 2018, where it was selected as a runner up for the Screaming Pope Prize.