Schallfeld Ensemble
Chemical Etudes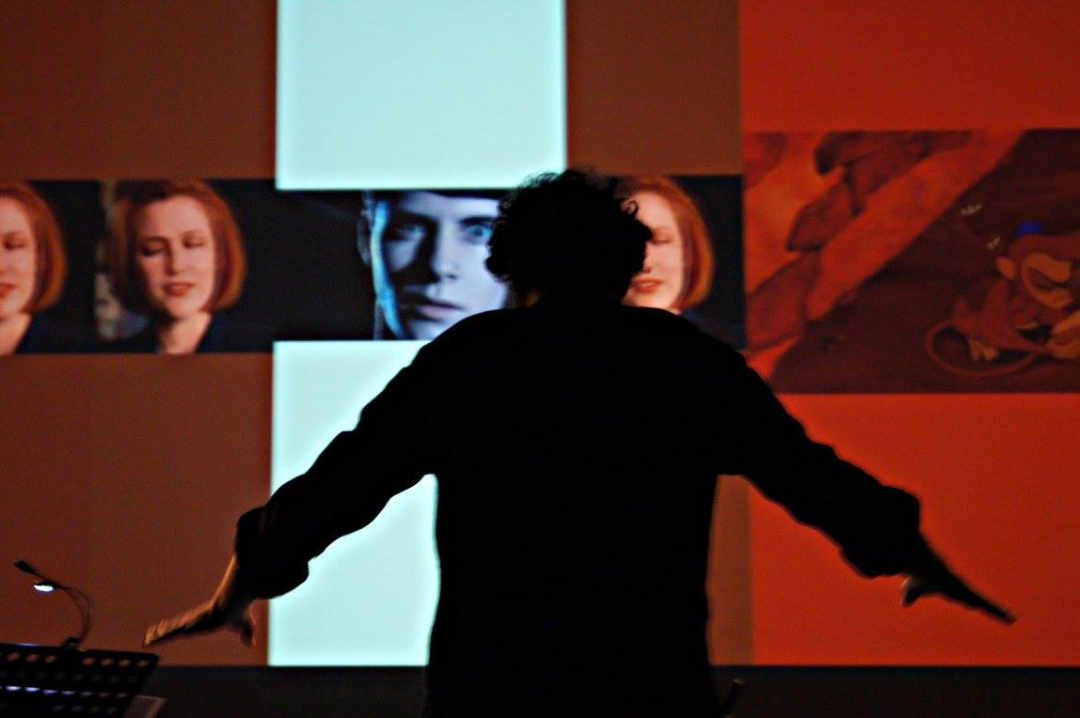 Schallfeld Ensemble, 'GIF Frenzy'
PROGRAMME:
Marko Ciciliani, Tympanic Touch, for two performers and a game system (2017)
Marko Ciciliani, Chemical Etudes, for Monome and SuperCollider (2018)
Marko Ciciliani, Time Machine, sensor-equipped bass clarinet, live electronics and video (2013)
Davide Gagliardi, Traces of indivisible (2019) for violin, cello and live electronics
Christof Ressi, GIF Frenzy with video
Date: tbc
Venue: Project Arts Centre
Duration: 1 hour
Regular guests at major international music festivals (Wien Modern, Implus, Darmstadt, Poznan, EMA), Schallfeld Ensemble bring their trade make innovative concert stagings and repertoire to Dublin and Music Current Festival for the first time. Here they present a programme of long-time collaborator Marko Ciciliani, overtly referencing game culture, and integrating competitive and interactive elements from computer games into compositions and concert settings.
"Schallfeld Ensemble sparks the interest of its audience by its vivid virtuosity and refined chamber music sound, paired with interpretations that pay special attention to concert format, creating events aiming for a new dimension of listening."
Schallfeld Ensemble was founded in 2013 by alumni of Klangforum Wien and composition students of Kunstuniversit&aumlt Graz. It currently consists of musicians from 8 nationalities and reflects the diversity and different interests of its members in its artistic direction. In the last few years, Schallfeld has been able to establish itself on international stages through exciting programming with a focus on young composers, innovative concert-stagings as well as through the quality of its collective improvisations and innovative use of live-electronics.