Zubin Kanga
Wiki Piano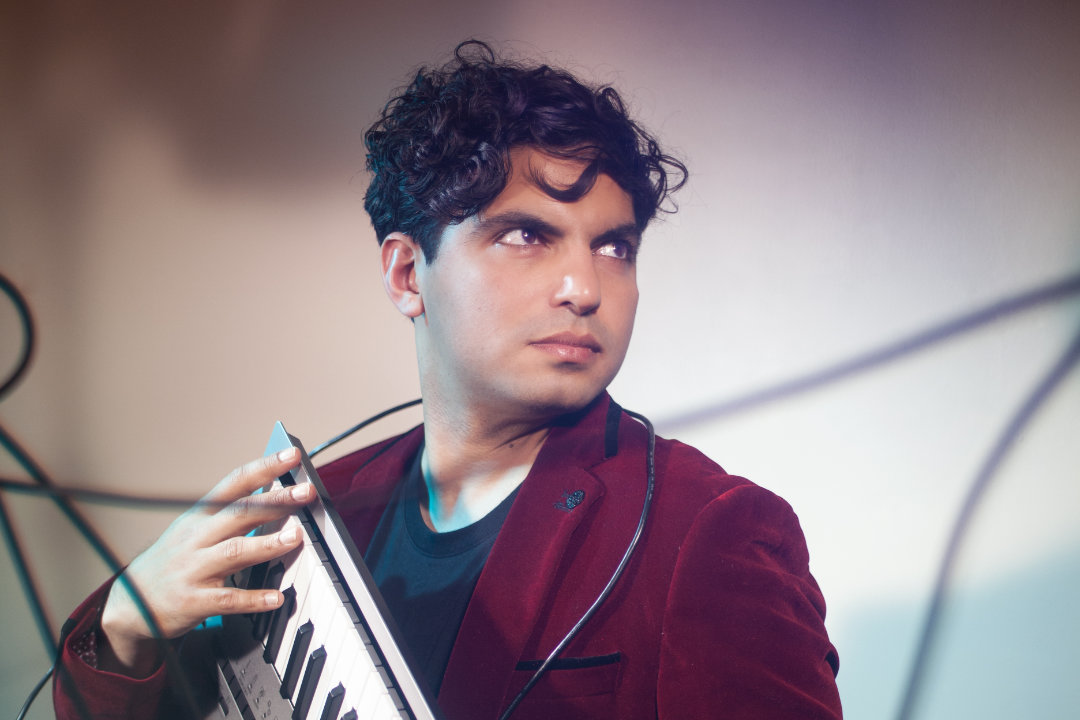 Zubin Kanga (photo, Raphael Neal)
PROGRAMME:
Alexander Schubert, WIKI-PIANO.NET
Fergal Dowling, Fake Piano (2019)*
Michael Finnissy, Hammerklavier
Scott McLaughlin, In the unknown, there is already a script for transcendence
Nicole Lizée, Scorsese Etudes
Date: tbc
Venue: Project Arts Centre
Duration: 1 hour
Australian pianist and new music adventurer Zubin Kanga performs in Dublin for the first time. A champion of collaboration and new music commissioning, Zubin performs a highly personal programme entirely of works he personally commissioned for piano and electronics.
"Zubin Kanga is an excellent pianist who is prising open a wormhole into the future of the piano -- inside and out." (Charles McInnes, Words on Sound)
Zubin Kanga is a pianist, composer, improviser and technologist. His work in recent years has focused on new models of interaction between a live musician and new technologies, using film, AI, motion capture, 3D modelling, animation and virtual reality. Zubin has collaborated with many of the world's leading composers including Michael Finnissy, George Benjamin, Nicole Lizée, Steve Reich, and Liza Lim and premiered more than 100 new works. He has performed at many international festivals including the BBC Proms, London Contemporary Music Festival, Huddersfield Contemporary Music Festival (UK) Melbourne Festival (Australia), Manifeste Festival (France), Klang Festival (Denmark), Podium Festival (Germany), Resonator Festival (Sweden), CUBE, Graz (Austria) and Borealis Festival (Norway). He has performed several concerti under the composer's baton, including with Thomas Adès and the Melbourne Symphony Orchestra and with Beat Furrer and the London Sinfonietta. He is a member of Ensemble Offspring and has performed duos with Brett Dean, Rolf Hind, Thomas Adès and Jack Liebeck. Zubin recently finished a post as post-doctoral researcher at the University of Nice and IRCAM, Paris and is currently the Leverhulme Research Fellow at Royal Holloway, University of London.
* Commissioned by Zubin Kanga with the support of the Arts Council commission award.