Graphic Scores
Workshop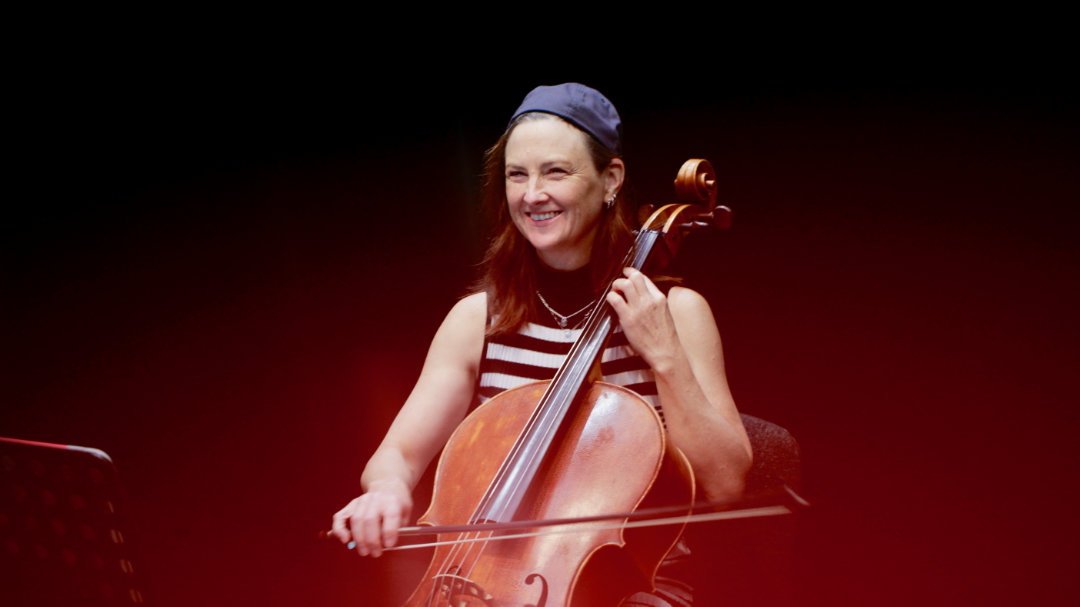 Ilse de Ziah (photo, Mihai Cucu)
Date: Wednesday 20/4/22, 2-4pm
Venue: Project Arts Centre, 39 Essex St East, Temple Bar, Dublin 2
Duration: 2 hours
Workshop:
Practical introduction to interpreting, writing, and performing graphic scores.
Facilitator:
Ilse de Ziah
Cost:
There is a €5 administrative charge which covers the cost of refreshments on the day.
Music, art and design intersect in many ways. In this workshop participants will get an insight into a diverse set of compositional practices that converge in graphic scores. Participants will review seminal graphic works, practice how to compose their own scores and how to interpret and perform them in collaboration with other participants. Create and explore new constraints and notation practices, and explore your instrument or voice in unexpected ways. This workshop will be a challenging and engaging experience for composers, musicians, and curious listeners.
Participants will explore seminal graphic score compositions: Treatise by Cornelius Cardew, Triskaidekaphonia by Pauline Oliveros and Stripsody by Cathy Berberian.
This workshop is intended for musicians, composers, sound artists, performers, singers, and anyone interested in music composition and performance. Participants are invited to bring their own instrument, and performers of any background (classical, popular, or traditional backgrounds) are welcome, but performance is not required. Workshop participants can attend as auditors, composers or interpreters. Questions concerning this workshop can be addressed to info@dublinsoundlab.ie.
Ilse de Ziah is an Irish-Australian cellist and composer. She is a member of the Quiet Music Ensemble and performs and records with many rock, pop, jazz and traditional musicians. Ilse hold a Masters in Music from Cork School of Music, and tutors chamber music at University College Cork. She is musical director of the Cork Light Orchestra, and organises the Scarlet String Quartet and the annual Irish Cello Retreat. She has performed in award winning theatre productions in Cork and London, including Dido and Aeneas and Pagliacci at the Everyman Theatre, Cork. She was principal cellist of the Cork Opera House Concert Orchestra, and performed with Liz Roche Dance Company and the Cork Opera House production of Prodijig – The Revolution. She composes film music and publishes solo cello music at her online store Play Cello Music. She is a Signature artist with musicnotes.com and is co-artistic director of the Middleton Arts Festival.
This event is supported by the Contemporary Music Centre, Dublin.