Composing with Synthesisers
Workshop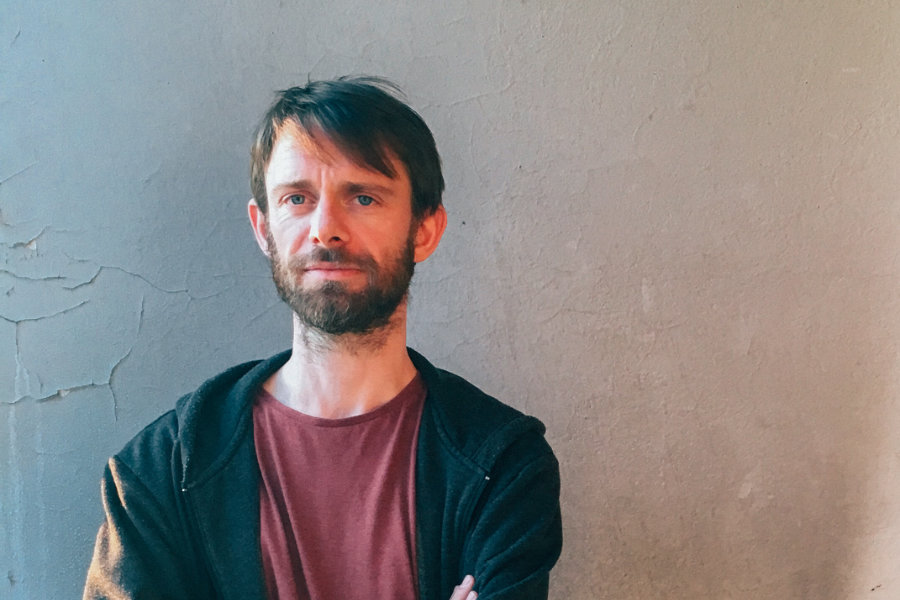 Wednesday 12/4/23, 2–5pm
PROJECT ARTS CENTRE
Composing with Synthesisers
Francis Heery, facilitator
Tickets: €5 (includes refreshments)
The Modular Synthesiser in Composition and Performance
In this workshop Francis Heery will present the modular synthesiser setup he used during the composition of his new work for the Music Current Festival 2023. Participants will learn about the theory and functionality of the core modules and how they interact. Francis will also discuss  the creative possibilities of feedback relations and controlled chaos in the modular environment, and how these can be implemented in both composition and performance.
This workshop is suitable for musicians, composers and concert-goers, or anyone with an interest in electronic music and how it is composed, or how hardware synthesisers can be integrated into composition and performance.
Music Current workshops are supported by the Contemporary Music Centre, Dublin (www.cmc.ie). Participants resident on the island of Ireland, travelling from outside Dublin, can apply for a travel and subsistence bursary by contacting festival staff when attending workshop events, or by emailing contact info@dublinsoundlab.ie
"...decaying textures, sprawling diversions into arpeggiated rhythms, and even moments of distorted stream-of-consciousness speech akin to Genesis's rambling on old Throbbing Gristle boots. Playing out like a dream, it's difficult to fully recall after the fact." [Tristan Bath, The Wire]
Francis Heery (b.1980) is a composer and sound artist. His music draws from bio-aesthetics, science-fiction and occult thought. He is also an accomplished improvisor and performs with a setup integrating the programming environment Max/MSP with acoustic instruments and modular synths. He specialises in long-form, site-specific installations in public spaces, which he has performed in Ireland, The Netherlands, Sweden and Germany. His instrumental works have been performed by the RTE Symphony Orchestra, the Crash Ensemble, the Quiet Music Ensemble, the Talujon Percussion Ensemble, the JACK quartet and by soloists including Carin Levine, Pascal Galois, James Aylward and Izumi Kimura.
He has received numerous funding awards for composition, performance and research from the Music Current Festival, Dublin (2023, 2018), the art.ist Festival, Wiesbaden (2022), the Quiet Music Ensemble (2022), Galway County and City Councils (2022, 2020, 2018, 2017, 2013, 2011), the Centre Culturel Irlandais (2021) the Arts Council of Ireland (2020, 2014 2013) the Berlin Natural History Museum (2018), and the Berlin International Sound Art Festival (2017). www.francisheery.com