Composing with Video
Lecture/Workshop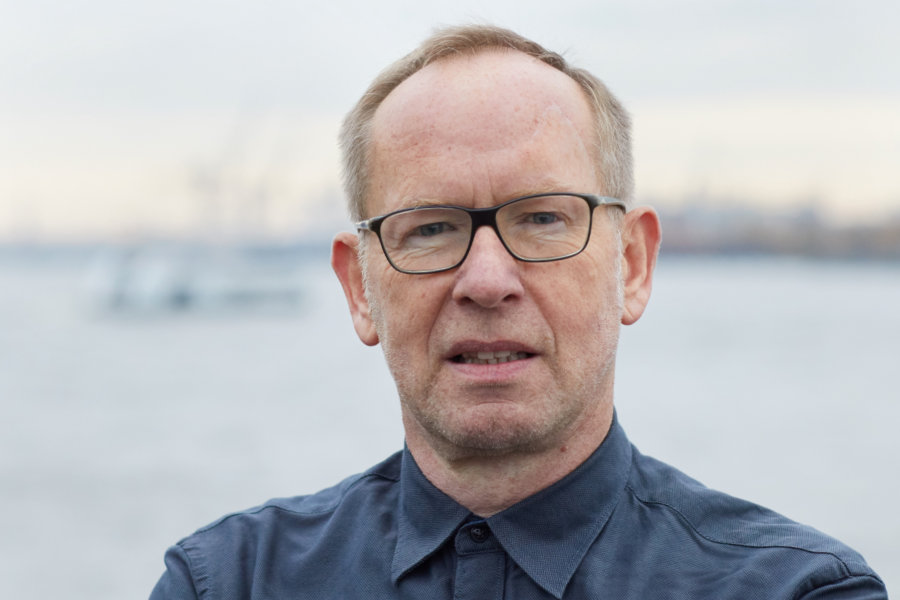 Michael Maierhof (photo credit, Julia Droop)
Thursday 13/4/23, 2–4pm
CONTEMPORARY MUSIC CENTRE, FISHAMBLE ST
Workshop/Lecture: Composing with Video
Facilitator: Michael Maierhof (www.michaelmaierhof.de)
Tickets: €5 (includes refreshments)
In this lecture/workshop Michael Maierhof discusses the possibilities of employing video within the fabric of a composition as if treating video as a musical material itself, that is "musicalising" visual materials like video.
Since the mid-90s Maierhof has worked extensively with video materials and visual media, embedding it within compositions and with different functions, often such that the video acts as a kind of "image percussion" – with abrupt bursts of hard cut video alongside "conventional" sounded musical material. In a different sense the video also functions to import external realities into the concert hall or performance scenario.
Michael presents this lecture/workshop in an informal environment and relaxed style. The material presented is stimulating and challenging (in the good sense) and remains both approachable and for musicians, composers and concert-goers, and this workshop/lecture is suitable for anyone with an interest in contemporary music composition and/or mixed media composition.
What do I need to bring?
Just bring your ears and eyes. But you can also bring your own visual material which you think is, or can be, "musicalised", or other audio visual material as a basis for discussion.
What happens in the lecture/workshop?
Michael Maierhof will show some examples of his works from the 1990s onwards, in which video is integrated in different ways into musical composition and performance. In the second part of the workshop we will discuss the potential of the contributed materials of the workshop participants and also other examples from different genres.
What will I get from the experience?
The lecture/workshop offers a starting point for those exploring the artistic considerations of hearing and seeing and the potential artistic consequences of combining image and sound.
Please note the venue for this event is the Contemporary Music Centre, 19 Fishamble Street.
Music Current workshops are supported by the Contemporary Music Centre, Dublin (www.cmc.ie). Participants resident on the island of Ireland, travelling from outside Dublin, can apply for a travel and subsistence bursary by contacting festival staff when attending workshop events, or by emailing contact info@dublinsoundlab.ie
"[Maierhof's music] challenges your conception of what music is." [Andrew Johnstone, The Irish Times]
Michael Maierhof is a German composer based in Hamburg. He studied mathematics and music at Kassel and Art History and Philosophy at Hamburg. Since the early 90s he has written music organised using techniques other than pitch-based organisation.
His composition method involves an extraordinarily wide range of techniques and practices, including: working with instruments, objects, preparations, applications, oscillating systems and motors, and exploring longitudinal wave phenomena on nylon strings, undertones on string instruments, friction on different structured surfaces, activation of instruments and objects by mechanical and sonic motors, plastic materials for constructing new resonance spaces and developing analogue vocoder for wind instruments and the voice.
He has been a guest lecturer at Trinity College in Dublin, Stuttgarter Musikhochschule, California Institute of the Arts, Los Angeles, Mozarteum Salzburg and the Central Conservatory of Music in Beijng, China, the Musikhochschule Freiburg, Germany and in 2015 at the University of Cordoba, Argentina.
Since 2004 he has been the cellist with the improv-trio NORDZUCKER (Hamburg/Berlin) and with the quartet "Stark Bewölkt". He is the founder of the "Association for contemporary Music, Hamburg" (vamh.de) and a co-founder of the stock11 artist network. www.stock11.de